Blocked Drain, Clearance & Repair in Chichester
Drainage problems? We're here to help! Quick and reliable drain clearance service!
24 hour emergency drain clearance in Chichester
Blocked drains in Chichester can be very nasty. They are not only an inconvenience in the home, but they are also very disgusting since they encourage bacteria and an unfavourable odour which no one will like. It is something that every homeowner will always experience once in their lifetime, and there is a high chance that a blocked drain will bring along health issues.
Call a professional drain clearance company
Looking for an expert to help you with a tricky plumbing problem in Chichester? Here at KJC Drainage, our dedicated team members are well equipped with a range of top-notch skills. Contrary to popular belief, unblocking a drain is not always as clean-cut or simple as it may seem. When your pipes stop working unexpectedly, there could be a wide variety of things that may have caused the problem.
CCTV drain surveys and investigations
That's where our team comes in. It's our job to investigate the blockage thoroughly and figure out just what's gone wrong. Since we have years of industry experience, we have seen our fair share of plumbing and drainage problems. Once we identify the cause, we can offer a high-quality CCTV drain survey service. Time is of the essence. It's our aim to quickly get rid of any congestion in your drains and pipes.
Clearing and unblocking drains across Hampshire
Using a plethora of skills, expertise, and talents, our specialists will work to solve the problem. Once you drop us a line, we will send a team member to your home as soon as we can. If you have a blocked drain in Waterlooville, we're on hand to help you out.
You can trust us to offer a professional and easy-to-access service. If you need drains unblocking in Hampshire or the surrounding areas, then think KJC Drainage. 
Give us a call today on 01329 310630 / 07496 771999 or complete our online contact form for a free, no obligation quote, and we'll get back to you with our best available price and free, no-obligation, advice.
Common causes of drainage problems
You can expect all kinds of things in your drain from foreign materials that drop down the drain to grease, hair builds up and other gunk, there are several reasons why a household can experience blocked drains in Chichester. Here are some popular reasons why drains get blocked:
Hair clogging drains: Most of us have experienced hair build-up that ends up clogging the drain. In most situations, it is easy to remove, however, when not cleared immediately; build up of hair in the pipes is capable of causing lots of issues down the line.
You need to occasional remove the small hair amounts by pulling them using your gloved hands to prevent the situation from getting out of control. There are devices which you can also buy to help you grab the hairs in the drain and remove them completely.
Leaves and roots in drains: Things such as leaves, trees, and shrubs can be a significant issue in blocked drains, especially after the autumn and spring. Performing regular maintenance of your garden will help in keeping the outdoor area looking neat which is essential for your water drains and pipes productivity.
To successfully prevent the leaves and plants from blocking your drains, ensure that you keep the outdoor area clean from any fallen debris or leaves. If you leave this mess for longer durations, it will block the drains. Ensure that you keep the trees well watered.
Fat and grease build up: Just like hairs in the bathroom, fats and oil can also pile up in your kitchen sink after some period. The fatty substances are a viral cause of the blocked pipes and drain and can cause lots of troubles when cleaning. Any fat or grease that is washed in the sink will be stuck along the drain, after some time the pile-up will block the drainage system.
To prevent grease or fats from blocking the drains, it is advisable that you avoid washing fatty ingredients in the sewers. You can instead keep the fat and oil in a small container and discard together with your garbage.
Broken drain pipes: When pipes begin to fracture, it can cause a blockage. Water pipes become broken by general wear and tear or tree roots. Contact KJC Drainage to help replace the damaged pipe.
Toiletries blocking drains: With the number of people falling into the habit of disposing of their toiletries down the drainage system, more severe problems can occur in our sewers and pipes. Baby wipes and nappies are some of the favourite items that block drains in Chichester.
The use of toiletries is a growing trend in the environment, and people need to be educated about the right ways to dispose of the toiletries. It is appropriate for such items to be disposed of with the garbage or have specific bins assigned to dump them in, in toilets and changing rooms.
Bad pipe installations: If pipes installation go bad, it could cause problems such as a fractured pipe or incorrect water flow, causing drain blockage. Contact KJC to help you install your pipe system.
Heavy rainfall: Another cause you'll find for blocked drain in Chichester is heavy rainfall as well as storms. Too much of rainwater in downpipes and gutters can cause a blockage if not cleared out.
Reviews from our Checkatrade customers in Chichester
Please take a moment to read our reviews and testimonials from Checkatrade. We are proud to be a local drainage company and work hard to maintain our reputation.
Cleared blocked drain and camera survey.
"Excellent service, Rapid response, punctual, friendly and very professional."
Cleared bath upstairs blocked toilets.
"Jay was very professional and polite. He also advised me on how to rectify the water level in my en-suite toilet."
Reform + line foul drain.
"Good service, on time and explained the work to be done. A great local company."
"Fantastic job well done. I wish we'd called you out originally. Would highly recommend!"
"Carried out swiftly but thorough, done great job that previous Cowboys could not do. Cannot recommend this company enough. Brilliant, thank you."
Drain inspection and estimate for repair.
"Jim, the owner, explained what was involved clearly. He was very polite and professional."
Call or email - we will get back to you quickly!
Contact us with questions, describe your project and say goodbye to your drainage problems in Chichester. Reach us by completing our contact form anytime and we'll get back to you quickly.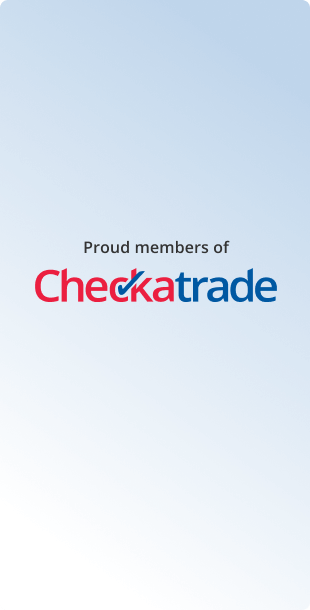 24/7 fast response across Hampshire
If you have an emergency blocked drain, need clearance or repair in Chichester call us. Fast response across Hampshire! KJC Drainage is a local drainage company.