Blocked Drains, Clearance and Repairs in Cosham
At KJC drainage our expert team is fully qualified and equipped to unblock any drain or sewer in and around the Cosham area.
24 hour emergency drain clearance in Cosham
Cosham's local, independent drainage company
Blocked drains are a nuisance and can be one of the most unpleasant, distressing, and potentially dangerous issues for households and businesses alike.
As a local, professional, family run company, KJC Drainage are situated close to Cosham and are able to offer a comprehensive service that is second to none. Our vans are fully equipped with the latest drain jetting machinery and CCTV technology and are available 24 hours a day.
Able to solve your blocked drain dilemmas and keep your water flowing freely without the worry of any inconvenience, we can assist with everything from blocked drains to gutter cleaning, high pressure washing, drain testing, relining and even CCTV surveys.
Unfortunately dealing with blocked drains is a frequent occurrence for us, so when we visit your home, we want to make sure that it will not happen again. Using a combination of specialist equipment, from drain surveys to high pressure water jetting, our experienced and knowledgeable staff can unclog and repair your pipes.
Located in Gosport, we are just a stone's throw away from Cosham, where our friendly team of professionals can offer a fast response service, 24hours a day.
We provide our customers across Cosham with a comprehensive range of drainage repair and renovation services.
Our no dig technology enables our engineers to repair damaged drains, pipes and sewers without having to excavate and cause unnecessary disruption. It's the most cost effective and convenient method available for repairing drains.
The relining process involves the installation of a drain lining which bonds to the inside of the pipe, essentially creating a pipe within a pipe. This will rectify many issues, negates displacements and cracks and once any roots have been removed will ensure that there will be no regrowth.
Contact KJC Drainage for more information.
All of our vans are equipped with the latest CCTV cameras which can check the condition of your drain and pipes and provide recordable poof of our findings. This remote control camera passes through the drain, showing you clear pictures of the internal section of your drains.
So, whether you have leaking drains, a full flood or simply want a survey to assess the pipework on a potential property, then we can quickly investigate problems by undertaking a CCTV drain inspection.
If you are interested in our CCTV drain surveys or would like a free quote, please get in touch with us today.
After the installation or repair of any sewer, drain or pipeline system, it is essential that it is tested regularly for any leaks. These can be pressure tested using air or water testing methods on pipes of any size.
From new builds to refurbishments, and ongoing issues, it is essential that your drainage system is fully functioning in order to prevent potential leaks and comply with environmental legislation.
Here at KJC Drainage our skilled engineers are professionally trained to give you their best advice. Providing you with a full colour CCTV survey and a comprehensive report, we can discuss how to rectify any problems that may arise in the most cost effective way.
Many drains in properties in and around Cosham, up until the late 1970s were made using a pitch fibre technique. Over a period of time, the pitch fibre starts to blister and deform and causing blockages to occur. Our engineers have the knowledge and technology to deal with all pitch fibre pipes. Using equipment to reline and re-patch whilst removing any blisters, they can ensure that your pipes are returned to as good as new.
If your property has pitch fibre drains that are starting to cause problems, call KJC Drainage today for a free estimate.
At KJC Drainage, we understand that pipe damage and clogged drains can occur at any time, usually when it's most inconvenient. This is why we offer a fast response plumbing service and can visit your property within 24 hours of a request to help.
And for those problems that can't wait a day and need to be handled as soon as possible, we also offer a same day emergency response for those in the Cosham area.
We cater for an array of different emergency plumbing jobs, from troubleshooting to major repair work. So, no matter how big or small your plumbing problem may be, make sure you call us today.
If you need a new driveway, patio, permeable paving or plumbing system installed, then KJC Drainage can assist. Providing affordable groundwork solutions to both residential and commercial customers, we understand the importance of balancing aesthetic landscaping with drainage requirements.
Over the years, our team of drainage engineers and landscaping experts have been working together to deliver stunning exterior designs which are not only eye catching but offer practical plumbing benefits too.
The guttering and downpipes around your roof are there to ensure that any water is swept away before it can hit your brickwork. If the excess rainwater in your gutter has nowhere to go, it will overflow, seeping into your walls causing damp, mould and weakening your brickwork.
At KJC Drainage we offer a full gutter clearing, cleaning and repair service for both commercial and residential properties. Using the latest equipment, we can free your guttering from sticks, leaves and sodden debris in a safe and secure manner, no matter how high your drainage may be. We also have tools which allow us to survey your gutters and pipes, looking out for any potential problems and structural concerns.
To find out more about our gutter cleaning services or for a free quote, please contact KJC Drainage
High Pressure Jet Washing
At KJC Drainage, our team of specialists have the experience and skill to fix a wide variety of clogged drain and piping issues. However, sometimes there are some types of blockage that are too severe to be cleaned out through conventional methods.
We have the equipment and expertise to use high-pressure water jetting to clean out even the toughest blockages. Our jetting service not only provides a very practical alternative for pipe cleaning but is more economical, efficient and better for the environment.
And, if we can't free your drain straight away, we will use state-of-the art CCTV to assess the situation to unravel the reasons behind the blockage.
Driveway and Patio Cleaning
Driveways, paths and patios across Cosham, dependant on the type of surface, will all require maintenance at some point due to general wear and weathering. To prevent the surface from become cracked, discoloured and stained, KJC Drainage can offer a deep cleaning service.
Contact us today and we will blast away any mud, grime, moss or algae from your exterior property surfaces, leaving them gleaming and restoring them back to their original look.
At KJC Drainage our expert engineers can visit you in Cosham to carry out drain surveys, repairs and testing as well as gutter cleaning and high pressure jet washing. Contact us today for a free, no obligation drainage quote.
Call or email - we will get back to you quickly!
Contact us with questions, describe your project and say goodbye to your drainage problems in Cosham. Reach us by completing our contact form anytime and we'll get back to you quickly.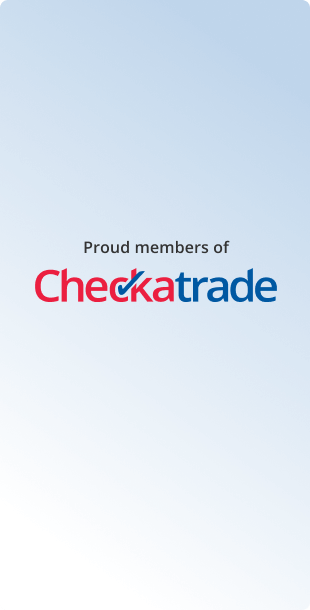 24/7 fast response across Hampshire
If you have an emergency blocked drain, need clearance or repair in Cosham call us. Fast response across Hampshire! KJC Drainage is a local drainage company.