Blocked Drains Cleared in Bosham
KJC Drainage are perfectly placed to provide a professional blocked drainage service to homes and properties in Bosham, West Sussex.
24 hour emergency blocked drain clearance in Bosham
Drain unblocking services in Bosham
We all love to be beside the seaside, looking out at an ocean of tranquillity and calm. However, it is not an uncommon sight to see plastic water bottles, litter and other types of waste floating around our feet.
And if that's what our oceans look like when things that shouldn't end up out at sea, just imagine the condition of our own pipes when we flush or wash away fat, food and fibrous materials! It's no wonder that they end up in a state, start to stink and become slow to drain.
At KJC Drainage we use innovative and effective solutions to solve your blocked drain dilemmas in Bosham, and keep your water flowing freely. Bosham is a town 3 miles from Chichester and homes here have their fair share of blocked drains.
Fast and efficient drainage solutions
We are just a stone's throw away from East Wittering where our expert team of professionals can offer a fast response service, 24 hours a day. From blocked drains to gutter cleaning, high pressure washing, drain testing, relining and even CCTV surveys; we have your blocked and broken drains covered.
Call a professional drain clearance company in Bosham
Most often, a blocked drain in Bosham will require help from a professional. Make a call to schedule an appointment. Emergency plumbing services are often available. Clear any items out from under the sink where the blockage occurred. This will give the plumber room to work. The plumber may need to shut off water to a portion of your home or the water main depending on where he needs to work.
A clogged drain might have been slowly gathering debris over a period of time. If so you might have noticed that the drain has been running more slowly as time progressed. Let the plumber know of the symptoms of the problem so that he can diagnose the situation more easily. The clog may be in the immediate pipes or trap or it might be located further down in the pipes.
In many cases a clog can be removed very easily, sometimes with help from special plumbing tools or rods. Once the clog is resolved the plumber will test the water flow through the drain to ensure that it is running as it should. With proper care you can keep your drains running properly. For example, do not put anything large or obstructive down any drain and do not use the drain to empty cooking grease. These items can quickly stick a drain and stop proper water flow.
If you notice that a drain is running more slowing than it should it is best to have the problem resolved before it worsens. If the drain becomes completely clogged you will be facing a more difficult and potentially serious repair. Contact KJC Drainage for all your plumbing needs.
What to do if you have a blocked drain in Bosham
We strongly advise against trying to clear a blockage yourself as DIY equipment and chemicals can cause further damage to your pipes, will only act as a temporary solution and may be harmful to your health.
At KJC Drainage serving West Sussex, we have years of experience and the latest tools and technology for unblocking your drains. Finding and clearing blocked drains can be easily resolved using high pressure water jetting, drainage rods and as a last resort, excavation. Using the latest CCTV drain survey equipment, we are able to pinpoint your problem and ensure that we carry out work in the correct location.
KJC Draining are a local, independent drainage company with extensive experience in clearing, cleaning and fixing both domestic and commercial drains.
We pride ourselves on offering cost-effective solutions to your drainage and plumbing problems and provide free quotations and expert advice on request. We even run an emergency response service for when you need us the most, because we understand the upheaval that a block drain can bring. We provide an honest, reliable, fast and efficient service that gives you complete peace of mind.
Our friendly staff always seek to undertake work to the highest of standards and we are fully insured and Checkatrade accredited.
Contact us for a fast quote
To book a drain engineer in Bosham or surrounding areas in West Sussex, call KJC Drainage on 01329 310630/07496 771999 or complete our online booking form for a quick quote. Our friendly staff are on hand day and night to offer advice and get your drainage up and running.
We often take our plumbing and drainage for granted, but when something goes wrong it is important to get it fixed as quickly as possible. At KJC we have the knowledge and know-how to provide a professional service that ensures a permanent and quick resolution to your drainage problem. We can help you with…

10/10 from our Checkatrade customers in Bosham
Call or email - we will get back to you quickly
Contact us with questions, describe your project and say goodbye to your drainage problems in West Sussex. Reach us by completing our contact form anytime and we'll get back to you quickly.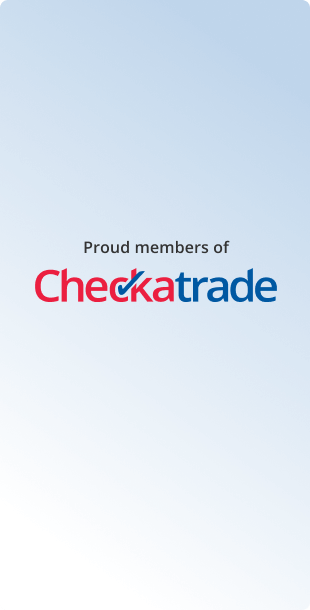 We unblock drains across West Sussex
At KJC Drainage we have a broad range of experience dealing with blocked drains in the Bosham area, but are more than happy to travel many miles to ensure that businesses and homes across West Sussex are blockage free. We cover the following areas across the South: