Blocked Drains, Clearance and Repairs in Warsash
If you have a blocked or broken drain in or around the Warsash area, then give KJC Drainage, your local drain specialists, a call. Using the latest in CCTV technology, we can help clean, unclog repair and replace your drainage problems.
24 hour emergency drain clearance in Warsash
Local, independent drainage company
We are a family run business, offering cost effective solutions to your drainage and plumbing problems and operate using the latest technology and equipment. So, if you are in need of drainage solutions, surveys, maintenance or repairs; for residential or commercial purposes; then contact KJC Drainage today.
The village of Warsash is situated on the mouth of the River Hamble and is just a short trip away from KJC Drainage, enabling us to provide a fast and efficient service, 24 hours a day.
If your sink won't drain, there are suspicious smells and you can hear noises coming from your drains, there is a good chance that your pipes may be blocked. But don't panic, when you call KJC Drainage we'll send a specialist straight away to help with your drain dilemmas.
At KJC Drainage we understand the upheaval that a blocked drain can bring and the importance of getting everything back up and running as quickly as possible. Using CCTV equipment, high pressure water jetting, drainage rods and as a last resort, excavation, we aim to clear your clogged drains with minimal fuss and upheaval.
Sluggish drains can cause a lot of inconvenience and can often mask a more serious problem. At KJC Drainage, we offer a comprehensive range of drain repair methods using no-dig technology, drain relining, patching or when required, drain repairs using excavation.
Using CCTV drain surveys, we can locate the problem and repair it using the most cost effective solution in order to make your blocked up or broken drain a thing of the past.
If you live in Warsash and would like a drain repair quote, please contact us today.
CCTV Drain Surveys in Warsash
If you're experiencing any of the tell-tale signs of an issue with your drains, such as foul smells, blocked sinks or a flooded appliance, then a CCTV drain survey is the most cost-effective way to diagnose the problem.
Rather than having to dig any holes or trenches, we simply send a state-of-the-art CCTV camera down into the drainage system to identify and locate any blockages, leaks or other damage that requires repair.
CCTV surveys are also good for those who are looking to purchase a new property in Warsash or build an extension as they can identify potential problems before they occur.
Out of sight should not mean out of mind, and just because we can't see our pipework, does not mean that it should be ignored. It is important that our drainage systems are fully functioning in order to prevent potential leaks.
At KJC Drainage we offer a number of different methods to test your drainage system and identify potential or ongoing problems such as fractured pipes, cracked connections or cross contamination of water before it's too late.
Using air or water pressure testing methods we can easily ascertain the severity of the leak. We can also provide you with a full colour CCTV survey and a comprehensive report before discussing how best to rectify the problem in the most cost effective way.
The cost of having to replace paving, concrete and even grass can be eliminated when you choose to reline a pipe rather than replace it. Once we have identified where the pipes need repairing, the damaged or old pipes can be made good again through relining, without the need for full-on excavation and removal.
Simply by threading resin through the pipework we can create a smooth and long lasting lining, guaranteeing you years of further usage.
And the good news doesn't end there. If you live locally to Warsash, we can often do the whole procedure within a day.
At KJC Drainage we know that drainage problems require immediate attention, which is why are ready for action 24 hours a day, 7 days a week and try to respond to each call within 2 hours. We even have an emergency response number, should you require it,
So, if you are seeking an emergency plumber to visit your residential or commercial property in Warsash, to unblock an overflowing toilet or stop a small leak becoming a large water feature, then look no further than KJC Drainage.
Over the years, our team of drainage engineers and landscaping experts have been working together to deliver stunning exterior designs which are not only eye catching but offer practical plumbing benefits too.
At KJC Drainage we use permeable paving to encourage natural infiltration and prevent flooding from occurring to your new patio, paving or driveway and can provide affordable solutions to both residential and commercial customers in the Warsash area.
Gutters and gullies play an important part in the drainage system, however, just like most pipework, these can become blocked by soil, leaves and weather conditions.
If you gutters are clogged, unfortunately it's not an issue that will resolve itself. Our team of experts can quickly and economically clear and repair your gutters, helping to protect your property and getting your wastewater flowing freely once again.
We use powerful cleaners to suck up dirt, grit and grime from your gutters, with minimal mess and fuss. Plus, there is no need for expensive scaffolding or ladders as with our high-tech equipment we can stretch to access hard to reach places.
High Pressure Jet Washing
To avoid replacing costly drainage systems, it is important that you maintain your drains. Frequent high pressure water jetting is an effective method of clearing out clogged drains, in order to make sure that they last for longer.
At KJC Drainage, our drain jetting vans and pump water swiftly through a high pressure nozzle directly into your drain. Depending on the severity of your blockage, the drainage pressure is adjusted to just the right flow so that the water obliterates the obstruction from the pipe walls.
Restoring full water flow in no time at all, this high pressure jet water procedure can be used to clear almost all types of drain blockages.
Driveway and Patio Cleaning
In the South, our wet and soggy climate can soon make driveway's and patio's look weathered, tired and dirty. But if you want to brighten your outlook then we can deep clean and restore your exterior surfaces to their former glory with minimal fuss and upheaval.
At KJC Drainage our experts are fully trained in every aspect of driveway maintenance, patio cleaning and paving refurbishment and use the latest in pressure washing techniques and technologies to restore an "as-new" finish. And, to further enhance and protect your pathways and patios, we offer an additional service that will ensure that the surface is sealed using a paving sealant.
So, whether you own a commercial, residential or industrial building in Warsash or the surrounding areas, call KJC Drainage, as our competitively priced, drain repair and cleaning services are considered to be second to none.
Call or email - we will get back to you quickly!
Contact us with questions, describe your project and say goodbye to your drainage problems in Warsash. Reach us by completing our contact form anytime and we'll get back to you quickly.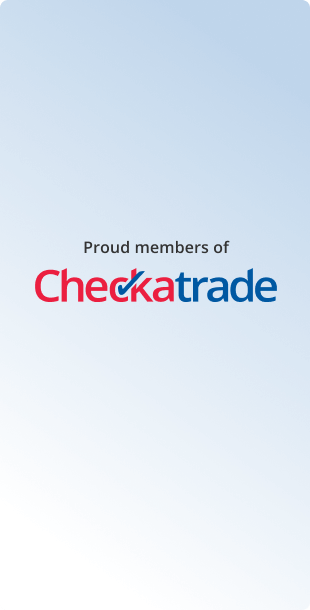 24/7 fast response across Hampshire
If you have an emergency blocked drain, need clearance or repair in Stubbington call us. Fast response across Hampshire! KJC Drainage is a local drainage company.