24/7 Emergency Plumber in Hampshire
There is never a convenient time to experience plumbing and drainage problems. At KJC Drainage we know that blocked drains, leaky taps and burst pipes tend to happen at the most inconvenient time, which is why we offer a 24 hour emergency plumbing service.
Honest, trustworthy and professional, local family-run drainage company
24 hour emergency plumbing. We cover Portsmouth to Southampton.
If you are seeking an emergency plumber to visit your residential or commercial property to clear a clogged pipe, unblock an overflowing toilet or stop a seep in the ceiling from getting any worse, then look no further than KJC Drainage. Our fast response emergency plumbing service not only guarantees that we will be with you within a matter of hours but offers peace of mind that your drain dilemmas will be solved.
Using specialist equipment such as high pressure water jetting, CCTV cameras and even excavation; no matter what your watery disaster may be; we can resolve it before things get out of hand.
Available 24 hours a day, 7 days a week, our emergency plumbers are on call to quickly locate the source of the problem and ensure that your home is back to normal in no time at all.
At KJC Drainage we are available when you need us the most, so ring us today with your plumbing emergencies on 01329 310630/07496 771999.
Your emergency plumbing problems solved in Hampshire
Providing you with expert advice and fast assistance, our emergency plumbing service can help locate a leak, stop your sewer from spilling over and prevent problems from escalating in the future. Below we highlight just a few of the most common emergency plumbing predicaments that we can fix.
Why choose KJC Drainage as your emergency plumber?
If you have a plumbing emergency in Hampshire, you can rest assured that KJC Drainage will be with you as quickly as possible, in order to rectify and repair the problem. Available 24 hours, 7 days a week, we aim to be onsite within 2 hours (depending on distance, location and availability).
Checkatrade accredited we are a family run business steeped in traditional values yet offering the latest in modern technology. From emergency plumbing to gutter clearing, CCTV drain surveys and high pressure jet washing, we are well-equipped to tackle all drainage and plumbing problems.
Our team of plumbers have decades of experience in dealing with drainage dilemmas and constantly seek to deliver a fast, reliable and cost effective solution, without compromising on the quality of work.
So, if you need someone to fix your residential or commercial plumbing emergency, give us a call on 01329 310630 / 07496 771999 or complete our online contact form and we'll get back to you as quickly as possible.
Call or complete our contact form for a fast response!
Contact us with questions, describe your project and say goodbye to your drainage problems. Reach us by completing our contact form anytime and we'll get back to you as soon as possible.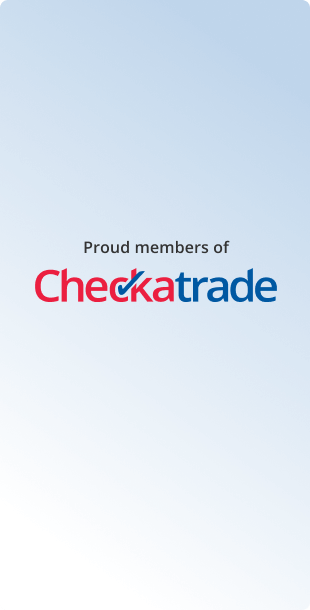 Our drainage services are available across Hampshire and West Sussex