Blocked Drains, Clearance and Repairs in Stubbington
At KJC drainage our expert team is fully qualified and equipped to unblock any drain or sewer in and around the Stubbington area.
24 hour emergency drain clearance in Stubbington
Stubbington's local, independent drainage company
At KJC Drainage we have been offering a comprehensive drain service for homes and businesses across the South Coast for over 20 years. We are a family run business and have earnt a reputation for being honest, reliable and professional, and are recognised locally for our fast and efficient drainage service.
Situated close to the pretty town of Stubbington, we use innovative and effective solutions to solve your blocked drain dilemmas and keep your water flowing freely. From blocked drains to gutter cleaning, high pressure washing, drain testing, relining and even CCTV surveys; KJC drainage have your blocked and broken drains covered.
Blocked Drains Stubbington
If your sink takes forever to drain or your toilet refuses to flush, there is a good chance that your pipes needs unblocking. But don't be tempted to try and fix them yourself, as DIY equipment and chemicals can often do more harm than good.
When you call KJC Drainage, you can rest assured that we'll clear your blocked drains with minimal fuss and upheaval. Using high pressure water jetting, drainage rods and as a last resort, excavation, our team of experts can use the latest CCTV equipment to pinpoint your problem to the exact location.
Located in Gosport, we are just a stone's throw away from Stubbington where our friendly team of professionals can offer a fast response service, 24hours a day.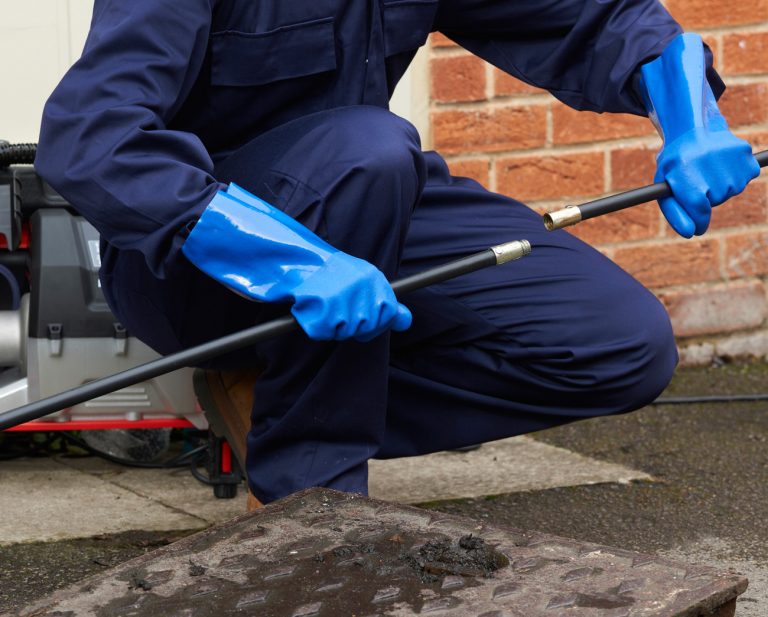 Drain Repairs in Stubbington
Offering a plethora of drain fixing solutions, we can unblock, clear, patch and reline pipes easily whilst resolving issues that are beyond repair using methods such as excavation.
Having conducted an in-depth CCTV drain survey, we will look to remedy your drain dilemmas in the most cost effective, least disruptive and eco-friendly way. Thanks to advances in modern technology we can repair your broken drain using polyester sleeves filled with resin or by using drain patches, which negates the need for digging.
KJC Drainage are experts in drain repair services, working with both commercial and residential customers in the Stubbington area.
If you are moving to Stubbington and want to inspect the pipework on a potential new property or check for drainage when building an extension, then our CCTV drain surveys are great for investigative purposes.
At KJC Drainage, our experts will be able to diagnose any mysterious problems with your pipes using state-of-the art CCTV remote control cameras. If you are interested in our CCTV drain surveys or would like a free quote, please get in touch with us today.
Small leaks can cause big issues when left undetected, costing you money in wasted water and household repairs. If you suspect you have a potential pipe problem, then we can test your drainage system for you.
Whether you have a fractured pipe, cracked connection or cross contamination of water, we can inspect your drainage using air and water pressure testing to determine the severity of the leak.
Here at KJC Drainage our skilled engineers are professionally trained to give you their best advice. Providing you with a full colour CCTV survey and a comprehensive report, we can discuss how to rectify the problem in the most cost effective way.
The words cracked and damaged when relating to pipework may sound serious, but it does not mean condemned. Thanks to advances in technology, we can reline your drain without having to replace it.
This no-dig solution is less intrusive to you and your property, and can save you time, money and the upheaval of having to replace your garden beds, lawns, patios and drives.
And the good news is that the process of drain relining is quick, easy and cost efficient – and if you live locally to Stubbington we can often do the whole procedure within a day.
There is never a convenient time to experience plumbing and drainage problems. At KJC Drainage we know that blocked drains, leaky taps and burst pipes tend to happen when you least expect then too, which is why we offer a 24 hour emergency plumbing service to those in the Stubbington area.
Our rapid response emergency plumbing service not only guarantees that we will be at your property within a matter of hours but provides peace of mind that your drain dilemmas will be resolved.
If you need a new driveway, patio, permeable paving or plumbing system installed, then KJC Drainage can assist. Providing affordable groundworks solutions to both residential and commercial customers in Stubbington, we understand the importance of balancing aesthetic landscaping with drainage requirements.
Your gutters act as external plumbing to your home, but often get overlooked as they are difficult to reach and see. Prevention is key, especially living on the coast in Stubbington, where bad weather and wind can blow sticks, leaves and sodden debris into your gutters.
But with good gutter maintenance, regular cleaning and checks this you can easily be avoided. At KJC Drainage we offer a full gutter clearing, cleaning and repair service.
High Pressure Jet Washing
To avoid replacing costly drainage systems, it is important that you maintain your drains. Frequent high pressure water jetting is an effective method of clearing out clogged drains, in order to make sure that they last for longer.
At KJC Drainage, our drain jetting vans, and equipment can remove and unblock pipes effortlessly and solve your drain issues almost instantly. And, if we can't free your drain straight away, we will use state-of-the art CCTV to assess the situation to unravel the reasons behind the blockage.
Driveway and Patio Cleaning
Block paving is a popular choice for homeowners, when installing patios, driveways and paths. And whilst it offers a good long-term finish, is cost effective and durable, it does need maintaining.
Once your block paving has been installed, it is important that it is regularly cleaned in order to keep it looking its best and to prevent it from deteriorating in the future. At KJC Drainage we offer homeowners and businesses throughout Stubbington and the surrounding areas a professional and reliable drive and patio cleaning service, deep cleaning and restoring exterior surfaces to their former glory.
At KJC Drainage our expert engineers can visit you in Stubbington to carry out drain surveys, repairs and testing as well as gutter cleaning and high pressure jet washing. Contact us today for a free, no obligation drainage quote.
Call or email - we will get back to you quickly!
Contact us with questions, describe your project and say goodbye to your drainage problems in Stubbington. Reach us by completing our contact form anytime and we'll get back to you quickly.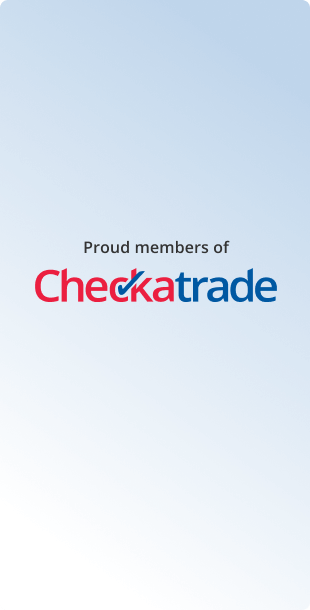 24/7 fast response across Hampshire
If you have an emergency blocked drain, need clearance or repair in Stubbington call us. Fast response across Hampshire! KJC Drainage is a local drainage company.