Blocked Drains, Clearance and Repairs in Park Gate
At KJC drainage our expert team is fully qualified and equipped to unblock any drain or sewer in and around the Park Gate and Fareham area.
24 hour emergency drain clearance in park gate, covering Locks Heath, Sarisbury Green, Titchfield
Park Gate's local, independent drainage company
KJC Drainage are a local, family run business offering a comprehensive drain repair service using the latest in modern technology.
Situated near to Park Gate, we pride ourselves on offering cost-effective solutions to your drainage and plumbing problems and provide free quotations and expert advice on request. We even run an emergency response service for when you need us the most, because we understand the upheaval that a block drain can bring.
If your sink starts to stink or you find your toilet tricky to flush, then it is probably time to investigate before things come to a rather unpleasant end.
A blocked drain can cause undue stress and create unwanted costs. However, by keeping an eye on the early warning signs, can prevent further damage to pipes, drains and general areas from occurring.
And if the worst should happen, don't despair, simply call KJC Drainage. We are perfectly placed to provide a professional blocked drainage service to homes and properties in the Park Gate and neighbouring areas in Portsmouth and can clear your clogged drains with minimal fuss and upheaval
Most drainage issues stem from being clogged or blocked up due to a change in temperature, food debris, tree roots, leaves or general wear and tear; however, sometimes drains can get seriously damaged and need to be repaired or even replaced.
At KJC Drainage we look for ways to remedy your drain dilemmas in the most cost effective, least disruptive and eco-friendly way. Using CCTV drain surveys, we can locate the problem and repair it using a variety of methods including drain lining, patches or if it is beyond repair, excavation.
KJC Drainage are experts in drain repair services, working with both commercial and residential customers in and around the Park Gate area.
CCTV Drain Surveys in Park Gate
If you're thinking of moving to a new house, building an extension or have had persistent problems with your pipes and flooding in the past, it's a good idea to get a professional CCTV drain survey carried out.
This innovative equipment can seamlessly spot structural issues such as collapsed drains, tree roots, pipe scale, blockages and cracked or broken drains as well as identifying potential problems before they occur.
If you are interested in our CCTV drain surveys or would like a free quote, please get in touch with us today
These days the pipework for our household appliances, sinks and toilets are positioned out of sight, so leaks often go unnoticed.
At KJC Drainage we offer a number of different methods to test your drainage system and identify potential or ongoing problems such as fractured pipes, cracked connections or cross contamination of water before it's too late.
Using air or water pressure testing methods we can easily ascertain the severity of the leak. We can also provide you with a full colour CCTV survey and a comprehensive report before discussing how best to rectify the problem in the most cost effective way.
If you have a piece of pipe that is cracked or broken, then our pipe relining service can make it structurally sound again. Simply by threading resin through the pipework we can create a smooth and long lasting lining, guaranteeing you years of further usage.
So, whether you require full or partial drain relining, our experienced, drainage engineers are at hand to undertake repairs as quickly and as stress-free as possible.
And the good news doesn't end there. If you live locally to Park Gate, we can often do the whole procedure within a day.
If you are seeking an emergency plumber to visit your residential or commercial property in Park Gate, to unblock an overflowing toilet or stop a small leak becoming a large lake, then look no further than KJC Drainage.
Using specialist equipment such as high pressure water jetting, CCTV cameras and even excavation; no matter what your watery disaster may be; we can resolve it before things get out of hand.
Available 24 hours a day, 7 days a week, our emergency plumbers are on call to quickly locate the source of the problem and ensure that your home is back to normal in no time at all.
Here at KJC Drainage, our experienced groundworks contractors can deliver an inclusive service to suit the needs of your property We can provide affordable solutions to both residential and commercial customers in the Park Gate area who are seeking new patios, paving, driveways or soakaways.
Taking on groundworks projects both big and small, we can offer solutions from natural drainage to prevent standing water, to advanced trenching and excavating technologies.
It is often a case of out of sight out of mind when it comes to looking after your guttering, but prevention is key to keeping them free from debris.
Park Gate is situated on the South Coast of England, which in the winter gets battered by blustery winds and heavy rainfall. This results in water damage and broken and clogged up gutters which can be expensive to fix if not remedied immediately.
A little maintenance goes a long way and at KJC Drainage, we use powerful cleaners to suck up dirt, grit and grime from your gutters, with minimal mess and fuss. Plus, there is no need for expensive scaffolding or ladders as with our high-tech equipment we can stretch to access hard to reach places.
High Pressure Jet Washing
Professional high pressure jet washing can help to clear your pipes, drains and other hard surfaces that are under attack and helps to avoid replacing costly drainage systems.
Unlike other types of drain cleaning methods, high pressure jet washing not only clears obstructions from drains efficiently but leaves next to no residue behind. So, if you've experienced ongoing problems with your pipes in the past, jet washing could offer the perfect solution for you.
Driveway and Patio Cleaning
A popular choice for homeowners, block paving comes in a variety of attractive aesthetics, and offers a good long-term finish whilst being cost effective and durable.
Over time, however, any exterior surface that is exposed to the elements, such as paving, can become vulnerable to dirt, moss and grit, making your driveway or patio look dull and unkempt.
At KJC Drainage our experts are fully trained in every aspect of driveway maintenance, patio cleaning and paving refurbishment and use the latest in pressure washing techniques and technologies to restore an "as-new" finish. So whether you own a commercial, residential or industrial building in Park Gate or the surrounding areas, our competitively priced, local jet washing service is considered to be second to none.
Call or email - we will get back to you quickly!
Contact us with questions, describe your project and say goodbye to your drainage problems in Park Gate. Reach us by completing our contact form anytime and we'll get back to you quickly.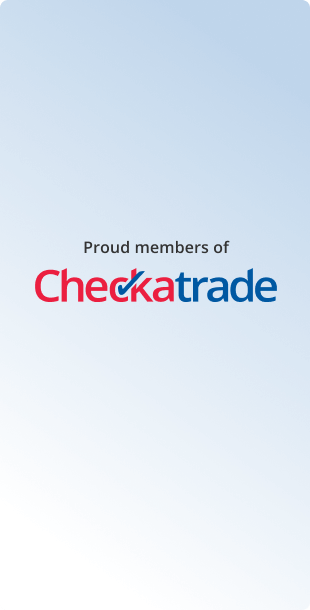 24/7 fast response across Hampshire
If you have an emergency blocked drain, need clearance or repair in Stubbington call us. Fast response across Hampshire! KJC Drainage is a local drainage company.