Blocked Drain, Clearance & Repair in Waterlooville PO7
Drainage problems? We're here to help! Quick and reliable drain clearance service!
24 hour emergency drain clearance in Waterlooville
Need a blocked drain cleared in Waterlooville?
Blocked Drains are a problem that is growing rapidly in Waterlooville. A lot of homeowners experience this problem and probably don't know what causes it. If blocked drains in Waterlooville are not fixed quickly, it could cause a menace, and consume a lot of time, as well as the fixing cost, could be costly. KJC Drainage offers an easy and affordable way to resolve all kinds of drainage problems.
We have professionals that gives free advice on drainage issues. Our works are completed promptly with the highest standard as we aim to please our customers with quality services. So far so good, as we have been receiving great feedback and recommendations from our customers.
When we have an issue with bathroom or toilet block drains, it's due to the items you flush through. For kitchen drainage problems, it's caused by grease and food particles flushed to the pipes of your kitchen sink.
Our drainage specialists cover these areas in PO7
Waterlooville, Denmead, Purbrook, Clanfield, Cowplain, Horndean, Wickham, Cosham, Havant, Portchester, Hilsea, North End, Bishops Waltham, Corhampton, Droxford, Durley, Exton, Meonstoke, Shedfield and Soberton. If you have a problem with your drains, call us now.
Call a professional drain clearance company in Waterlooville
Looking for an expert to help you with a tricky plumbing problem in Waterlooville? Here at
KJC Drainage
, our dedicated team members are well equipped with a range of top-notch skills. Contrary to popular belief, unblocking a drain is not always as clean-cut or simple as it may seem. When your pipes stop working unexpectedly, there could be a wide variety of things that may have caused the problem.
Clearing and unblocking drains
Using a plethora of skills, expertise, and talents, our drainage specialists will work to solve the problem. Once you drop us a line, we will send a team member to your home as soon as we can. If you have a blocked drain in Waterlooville, we're on hand to help you out.
You can trust us to offer a professional and easy-to-access service. If you need drains unblocking in Hampshire or the surrounding areas, then think KJC Drainage.
Give us a call today on 01329 310630 / 07496 771999 or complete our online contact form for a free, no obligation quote, and we'll get back to you with our best available price and free, no-obligation, advice.
CCTV drain surveys and investigations
That's where our team comes in. It's our job to investigate the blockage thoroughly and figure out just what's gone wrong. Since we have years of industry experience, we have seen our fair share of plumbing and drainage problems. Once we identify the cause, we can offer a high-quality CCTV drain survey service. Time is of the essence. It's our aim to quickly get rid of any congestion in your drains and pipes.
Blocked sinks, toilets, baths, showers - we can clear it
Plants: Leaves, shrubs and trees could pose a threat to water drains. When these plants debris are not cleared from your outdoor area, it can block your drains. You need to keep your trees well watered so they won't be easily drawn to draining by a source of moisture.
Hair: Hair built up can cause blockages, stopping water from passing through. This is one of the most common problems associated with blocked drains. It is simple to rectify, you just have to pull it out with your gloved hands. In case of large amounts of hair, get a device to grab a hold of hair in the drain before it gets clogged. You can purchase these devices at KTC drainage.
Fat and Grease: Another common cause of blocked drain is fat and grease. Due to their sticky properties, fatty and grease substances attach to the inside of the pipes when washed down and this clogs the drains gradually. Simply prevent this by minding the liquids you choose to wash away down the drain in order to avoid blockage.
Broken Pipes: When pipes begin to fracture, it can cause a blockage. Water pipes become broken by general wear and tear or tree roots. Contact KJC Drainage to help replace the damaged pipe.
Blocked Toiletries: Toiletries are designed to be flushed out in drains but doing so in excessive amounts can cause a blockage. Also, baby items like nappies and wipes commonly flushed down in drains get soaked in water and after that enlarge, making it too big to flush down in your drain pipes.
Bad Pipe and Drain Installations: If pipes installation go bad, it could cause problems such as a fractured pipe or incorrect water flow, causing drain blockage. Contact KJC to help you install your pipe system.
Storms and Heavy Rain: Another cause you'll find for blockage drain is heavy rainfall as well as storms. Too much of rainwater in downpipes and gutters can cause a blockage if not cleared out.
10/10 from our Checkatrade customers in Watelooville
Please take a moment to read our reviews or visit our Checkatrade profile for more evidence of the fantastic service we provide. We pride ourselves as being a local drainage company, actually
based in Gosport.
Cleared blocked drain and camera survey.
"Excellent service, Rapid response, punctual, friendly and very professional."
Customer in Waterlooville
Cleared bath upstairs blocked toilets.
"Jay was very professional and polite. He also advised me on how to rectify the water level in my en-suite toilet."
Customer in Waterlooville
Reform + line foul drain.
"Good service, on time and explained the work to be done. A great local company."
Customer in Waterlooville
"Fantastic job well done. I wish we'd called you out originally. Would highly recommend!"
Customer in Waterlooville
"Carried out swiftly but thorough, done great job that previous Cowboys could not do. Cannot recommend this company enough. Brilliant, thank you."
Customer in Waterlooville
Drain inspection and estimate for repair.
"Jim, the owner, explained what was involved clearly. He was very polite and professional."
Customer in Waterlooville
Call or email - we will get back to you quickly!
Contact us with questions, describe your project and say goodbye to your drainage problems in Waterlooville. Reach us by completing our contact form anytime and we'll get back to you quickly.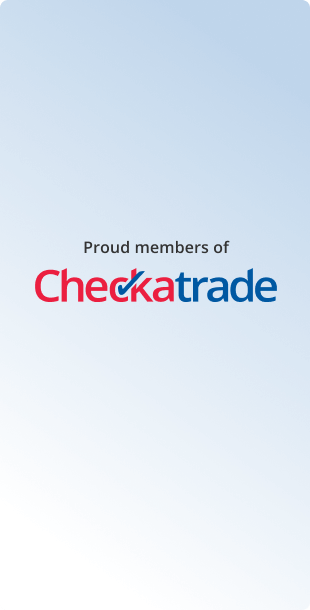 If you have an emergency blocked drain, need clearance or repair in Waterlooville PO7 call us. Fast response across Hampshire! KJC Drainage is a local company.