Blocked Drain, Clearance & Repair in Southampton
Drainage problems? We're here to help! Quick and reliable drain clearance service!
24 hour emergency blocked drain clearance in Southampton and surrounding areas
Professional drain unblocking, clearance and repair in Southampton, Hampshire
A blocked drain in Southampton is more than just an inconvenience – it's a real household nightmare! Often leaving you completely without water, poor drainage can affect every aspect of your life. What's more, many people simply don't know where to turn for help when this issue rears its ugly head.
Areas where we unblock drains in Southampton:
24/7 emergency blocked drain clearance in Southampton
We have the answer! The moment you realise that you have a problem with your plumbing, it's important that you take action and do something about it. Pulling up your sleeves and trying to deal with it yourself is not the way to go. It can lead to messy and dangerous work. Instead, you should call on our team of drainage experts. We offer expert drain repair services.
Call a professional drain clearance company
Looking for an expert to help you with a tricky plumbing problem in Southampton? Here at KJC Drainage, our dedicated team members are well equipped with a range of top-notch skills. Contrary to popular belief, unblocking a drain is not always as clean-cut or simple as it may seem. When your pipes stop working unexpectedly, there could be a wide variety of things that may have caused the problem.
CCTV Drain Surveys Southampton
It's a legal requirement to give our cars a MOT but the same should be applied to our pipes and our drains. Especially for those houses in the Southampton area that were built in the 1960's and 1970s, often with pitch fibre pipes. Forty years later, and we are now finding that the plumbing in these houses are facing serious complications.
To ensure that your pipes are problem free from cracks, leaks and broken joints let KJC Drainage undertake a CCTV drain inspection of your property. We will be able to diagnose any mysterious issues with your pipes using state-of-the art CCTV remote control cameras.
If you are interested in our CCTV drain surveys or would like a free quote, please get in touch with us today.
Drain Testing in Southampton
From new builds to refurbishments, and ongoing issues, it is essential that your drainage system is fully functioning in order to prevent potential leaks and comply with environmental legislation. That is why we offer drain testing as one of our essential services at KJC Drainage.
There are many different methods that we employ, such as air pressure and water drainage testing that can identify potential or ongoing pipework problems.
Here at KJC Drainage our skilled engineers are professionally trained to give you their best advice. Providing you with a full colour CCTV survey and a comprehensive report, we can discuss how to rectify the problem in the most cost effective way.
Drain Relining in Southampton
If your pipes are cracked or damaged after many years of constant use, then there is no need to replace the entire system. At KJC Drainage we use effective methods such as relining to extend the service life of your pipes and drains.
By utilising silicate resins of the highest quality, we can save you the time, money and disruption of having to replace your garden beds, lawns, patios and drives through excavation.
And the good news doesn't stop there. You will be pleased to know that the process of drain relining is quick, easy and cost efficient – and if you live locally to Southampton, we can often do the whole procedure within a day.
Drain Repairs in Southampton
Over time, our pipes can deform, blister and even collapse. At KJC Drainage, our cost saving 'no dig' solutions such as patching and relining offer an effective and eco-friendly way to fixing your pipes, with minimal disruption.
Using CCTV, we can survey the condition of your drains and repair them using trenchless technology such as polyester sleeves filled with resin or by using drain patches. Sometimes, however, it may be necessary to excavate and if this is the case we will replace and install pipes, back-fill trenches and re-instate the affected areas as efficiently and rapidly as possible.
KJC Drainage are experts in drain repair services, working with both commercial and residential customers in the Southampton area.
KJC Draining are a local, independent drainage company based in Hampshire, with extensive experience in clearing, cleaning and fixing both domestic and commercial drains.
We pride ourselves on offering cost-effective solutions to your drainage and plumbing problems and provide free quotations and expert advice on request. We even run an emergency response service for when you need us the most, because we understand the upheaval that a block drain can bring. We provide an honest, reliable, fast and efficient service that gives you complete peace of mind.
Our friendly staff always seek to undertake work to the highest of standards and we are fully insured and Checkatrade accredited.
Clearing and unblocking drains in Southampton
Using a plethora of skills, expertise, and talents, our specialists will work to solve the problem. Once you drop us a line, we will send a team member to your home as soon as we can. If you have a blocked drain in Southampton, we're on hand to help you out. You can trust us to offer a professional and easy-to-access service.

10/10 from our Checkatrade customers in Southampton
Divert gully to foul manhole.
"I phoned them on a recommendation and they came out that same day. I was very impressed by their friendly interaction, punctuality, tidiness and quick and effective workmanship. Very professional."
Cleared and fixed broken sewer drain.
"Fantastic service, really helpful and accommodating with a good price. Prompt, efficient and tidy. Highly recommend."
Camera survey of drains under my property.
I was very pleased with the results of the survey. Very professional job in my opinion."
"They arrived a little early and made good progress using CCTV to survey the drains of our block of 4 terraced houses. They discussed the findings and wrote a report with clear recommendations as to what needed doing at each house. They were friendly and helpful and it was a professional job."
Carry out CCTV survey investigation.
"Excellent work and very helpful."
Call or email - we will get back to you quickly
Contact us with questions, describe your project and say goodbye to your drainage problems in Southampton. Reach us by completing our contact form anytime and we'll get back to you quickly.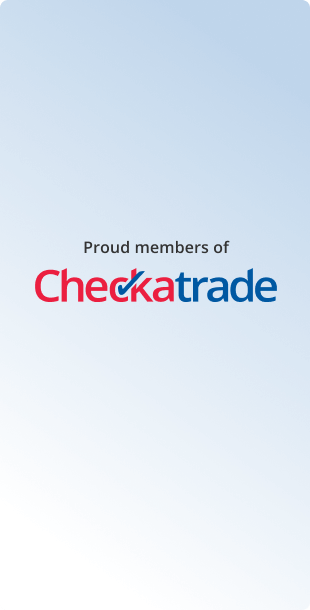 If you have an emergency blocked drain, need clearance or repair in Portsmouth call us. Fast response across Hampshire! KJC Drainage is a local drainage company.
This list is not exclusive, so if you need plumbing or drainage advice then why not give us a call today.