Blocked Drain, Clearance & Repair in Hedge End
Drainage problems? We're here to help! Quick and reliable drain clearance service!
24 hour emergency drain clearance in Hedge End
We can clear blocked drains in Hedge End
There is nothing that is quite as frustrating as experiencing a blocked drain in Hedge End, especially at a time when you are using your bath, showers or sinks. Unfortunately, several homeowners think that the process of clearing a blocked drain is simple and that they can do it themselves without contracting a professional plumber.
Although there are drain clogs which can quickly be cleared without seeking any professional assistance, there are some mistakes one might make which can make the blockage worse or even cause damage to other drain pipes. Below are some of the standard errors people need to avoid whenever they are trying to clear their blocked drains in Hedge End.
Call a professional drain clearance company
Looking for an expert to help you with a tricky plumbing problem in Hedge End? Here at KJC Drainage, our dedicated team members are well equipped with a range of top-notch skills. Contrary to popular belief, unblocking a drain is not always as clean-cut or simple as it may seem. When your pipes stop working unexpectedly, there could be a wide variety of things that may have caused the problem.
CCTV drain surveys and investigations
That's where our team comes in. It's our job to investigate the blockage thoroughly and figure out just what's gone wrong. Since we have years of industry experience, we have seen our fair share of plumbing and drainage problems. Once we identify the cause, we can offer a high-quality CCTV drain survey service. Time is of the essence. It's our aim to quickly get rid of any congestion in your drains and pipes.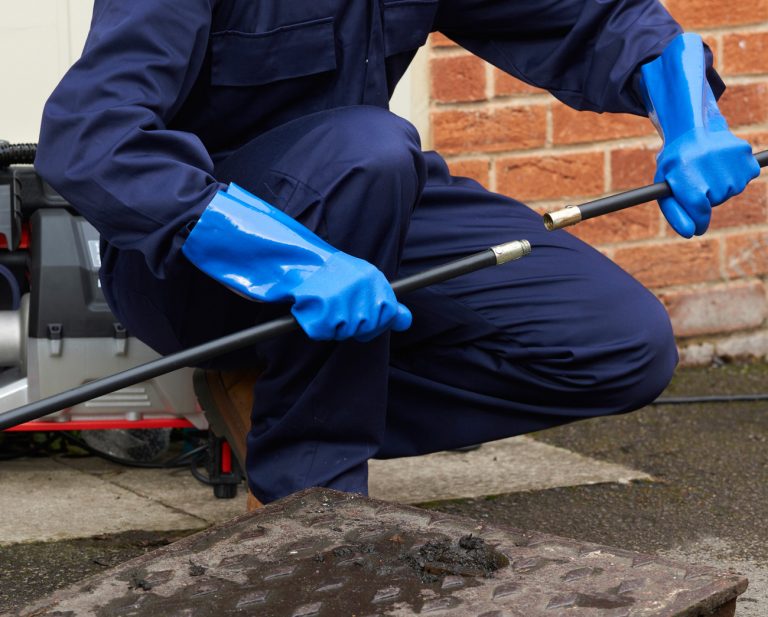 Clearing and unblocking drains across Hampshire
By seeking our services, we will be in a position to help you clear all the blocked drains using effective and safe ways that will help save you from lots of headaches and hassle and even help you save some money that you would have spent in the long term. We are always willing to go the extra mile for our customers that is why we pride ourselves in being the best when it comes to blocked drains.
You can trust us to offer a professional and easy-to-access service. If you need drains unblocking in Hampshire or the surrounding areas, then think KJC Drainage. Give us a call today on 01329 310630 / 07496 771999 or complete our online contact form for a free, no obligation quote, and we'll get back to you with our best available price and free, no-obligation, advice.
Common causes of blocked drains in Hedge End
There are several products in different store shelves which can be bought at lower prices and most claim to be capable of doing the job of helping clear a blocked drain pipe. However, some of these products are not the best option. There are some harsh chemicals which are capable of temporarily maintaining your drain in case of a drain clog. However, in most cases, it will always get blocked again, and the continuous use of these chemicals on your pipes can damage them. Some of the compounds are known to be dangerous to your kids, yourself and your pets' health.
Do you think that using a powerful blast can quickly clear your blocked drain? You need to think again. The use of a pressurised water system can only result in flooding and a bigger mess. In case you think that using a powerful blast will help clear your blocked drain in Hedge End quickly, it will instead cause more severe damage to your drain pipes. Even if you successfully manage to make the clog disappear, there are chances that you could end up having a flooded basement, damaged ceiling, walls or floors.
Most of the waste-water from your home will always come from the toilet. It is no surprise that your bathroom holds the highest risk of experiencing a drain blockage. The bathtub, toilet, shower, and sink will always be in frequent use. It is therefore advisable that you try your best to ensure that the drain system in your bathroom is well maintained. Below are some of the favorite sources of bathroom drain blockage:
You can create a thick drain blockage when you pour cooking fats, food waste and cooking oils down the drain line. Although you might not think much when mixing some of the washing liquid flowing down the drain, the fact is that cooking waste and grease will always be a prime suspect when it comes to any drain blockages.
The majority of the nastiest fatbergs are due to the use of kitchen sinks as a catch-all for fat and waste food. It is therefore essential that you dispose of any solid waste before you start working on the cooking equipment and dishes.
Carrying out the frequent cleaning of your kitchen sink will help in preventing it from getting clogged.
Dealing with exterior blockages of pipes can be very difficult at times. It can take you some time before you notice that something is going lopsided. You need to ensure that you keep your nose out of any telltale sewage smell that is coming from the cover of the drain.
Although the remains from outside can easily lead to Blocked Drains in Hedge End, other sources can also come into play. Tree roots and leaves, for instance, are capable of causing pipes to be severely damaged. Whenever this happens, you will have to hire us to carry out the survey and help unearth the extent of the blockage.
With the number of people falling into the habit of disposing of their toiletries down the drainage system, more severe problems can occur in our sewers and pipes. Baby wipes and nappies are some of the favourite items that block drains in Hedge End.
The use of toiletries is a growing trend in the environment, and people need to be educated about the right ways to dispose of the toiletries. It is appropriate for such items to be disposed of with the rubbish or have specific bins assigned to dump them in, in toilets and changing rooms.
If pipes installation go bad, it could cause problems such as a fractured pipe or incorrect water flow, causing drain blockage. Contact KJC to help you install your pipe system.
Another cause you'll find for blocked drain in Hedge End is heavy rainfall as well as storms. Too much of rainwater in downpipes and gutters can cause a blockage if not cleared out.
10/10 from our Checkatrade customers in Hedge End
Please take a moment to read our reviews or visit our Checkatrade profile for more evidence of the fantastic service we provide. We pride ourselves as being a local drainage company, actually
based in Gosport.
Build of new soak away on communal green.
"We are a private estate and therefore have to maintain our own soak aways. K J C Drainage did a brilliant job."
New soakaway / new drain surrounds and laying a small patio.
"This is the second time I have used this company. I can only say that the work is of an outstanding standard. Any problems were quickly rectified. Highly recommended, would use again."
"Very quick and efficient."
Call or email - we will get back to you quickly
Contact us with questions, describe your project and say goodbye to your drainage problems in Hedge End. Reach us by completing our contact form anytime and we'll get back to you quickly.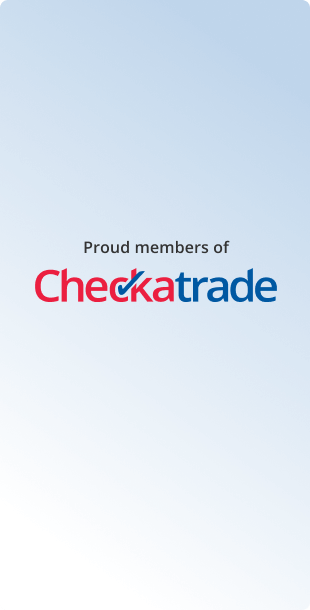 If you have an emergency blocked drain, need clearance or repair in Hedge End call us. Fast response across Hampshire! KJC Drainage is a local drainage company.