Blocked Drain, Clearance & Repair in Fareham
Professional. Fast. Reliable. We are the drain clearance experts to call.
24/7 emergency blocked drain clearance, surveys and repairs in Fareham
Blocked drains in Fareham
If you are noticing gurgling sounds, water that is running slow, a foul odor, blockage or something else going on with your drains, it is going to be important that you call a professional.
Dealing with a blocked drain in Fareham is not something that you want to leave up to just anyone and trying your do-it-yourself remedies may not get you the fix that you are after. You want to know that your property is in good hands at all times, which means finding the right team for the job.
The good news is that you can count on the professionals at KJC Drainage to get in and out to get the job done right the first time. As experts in the drainage field, we have the experience and equipment to bring you satisfying results so that you can get back to life as usual. Unlike many of the other household issues you may have, you never want to let a problem with your drains wait for too long as this can lead to a lot of costly damage.
Drainage issues like overflowing and blockages can be a relatively common sight in many households. When you notice that you have something brewing that should be addressed, we have the professional services and all of the right tools to fix the problem in the most efficient manner possible. Once you hire us at KJC Drainage, you will see that some advantages come from working with the best.
We know sewage and drainage systems in Fareham
Our staff has worked on many sewer systems and drainage designs, which means we can find the heart of the problem promptly. We will remove debris from your blocked drain in Fareham and make sure that your drains get back to optimum speed just like before.
We have the drain clearance technology and tools
When you call us for a stubborn blockage, we will arrive with our high-powered equipment for jetting out all of the debris, deposits, and dirt that are causing the problem. It is always our goal to minimise damage and make sure that we get the work done in the most efficient and environmentally-friendly manner possible.
Around the clock availability
There is nothing worse than feeling as though you don't have the right professional to call in an emergency situation. We are available for emergency drain services to ensure you get the fix you need without having to wait. All you have to do is give us a call, and we can send someone out as soon as possible.
Call a professional drain clearance company in Fareham
Calling us at KJC Drainage will give you all of the expert advice and services that you need once you are faced with a problem on your property. We have the team of trained professionals that you can count on to get the task completed so that you can enjoy a household that functions appropriately. The next time that you are faced with a blocked drain in Fareham, all you have to do is give us a call, and we can be your first line of defence to figure out the most efficient and cost-effective remedy to the problem.
10/10 from our Checkatrade customers in Fareham
Blockage cleared from drain.
"Turned up promptly, solved the problem and explained clearly what he had done. Also offered to put a camera in if the problem re occurs for a price but would not charge for clearing the blockage again. We thought this was very fair."
Clear blocked waste pipe.
"Rang for advice and a quote and KJC Drainage attended two and a half hours later, which was much appreciated on a Friday afternoon! Jim was polite and courteous and cleared the blockage promptly. Would use again."
"A well done job, by 2 caring professional gentleman. Helpful explanations."
Check for drain blockage and clearance.
"Service was prompt and professional."
"Came within 3 hours of request and cleared blocked drain without fuss. Communication was good and they gave advice about future management. Polite and helpful. Price was very reasonable."
Call or email - we will get back to you quickly
Contact us with questions, describe your project and say goodbye to your drainage problems in Fareham. You can reach us by completing our contact form anytime and we'll get back to you quickly.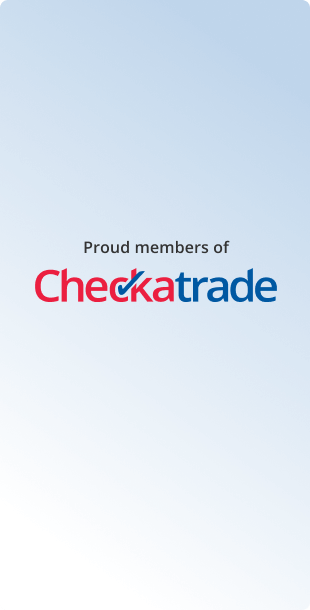 If you have an emergency blocked drain, need clearance or repair in Fareham, Hampshire call us. Fast response across Hampshire! KJC Drainage is a local drainage company based in Gosport.