Blocked Drains, Clearance and Repairs in Farlington
At KJC Drainage we provide a rapid, reliable, efficient service to those in Farlington who require drain clearance and repair work. Always mindful to minimise disruption, our services include camera surveys, high pressure jetting and pipe lining repair work, as well as drain excavation.
24 hour emergency drain clearance in Farlington
Farlington's local, independent drainage company
KJC Drainage are the drain specialists in Farlington and the surrounding areas. Offering a fast, reliable and efficient drainage service at affordable prices, our engineers are on standby 24 hours a day.
Using the most up to date technology, we are able to fix all types of drainage issues and have been servicing many happy domestic and commercial customers for over 20 years.
Its thanks to our expert team of engineers that we are able to blast through even most stubborn blockages to get your drains running smoothly again and can offer gutter cleaning, high pressure washing, drain testing, relining and even CCTV surveys.
Blocked Drains in Farlington
If your sink takes forever to drain or your toilet refuses to flush, there is a good chance that your pipes needs unblocking. And there is nothing worse than dealing with clogged drains yourself at your place of business or home. Afterall water leakages and blockages are the most damaging and disruptive to solve.
This is why you should call KJC Drainage, who can clear your blocked drains with minimal fuss and upheaval. Using high pressure water jetting, drainage rods and as a last resort, excavation, our team of experts can use the latest CCTV equipment to pinpoint your problem to the exact location.
Located in Gosport, we are just a short distance away from Farlington where our friendly team of professionals can offer a fast response service, 24hours a day.
Taking on all manner of pipework problems – no matter how big or small – we can help commercial and residential customers solve their drainage issues.
Thanks to advances in modern technology we can repair your broken drain quickly and efficiently using polyester sleeves filled with resin or by using drain patches, which negates the need for digging. And even if excavation is the only option, we will seek to do this in the least disruptive way.
KJC Drainage are experts in drain repair services, working with both commercial and residential customers in the Farlington area.
At KJC Drainage we can get to the root of the problem using CCTV cameras. Our drainage engineers can perform a CCTV drain survey at your property in Farlington and can highlight any issues from cracks to collapsed drains. They can also pinpoint any blockages caused by materials such as tree roots and non-biodegradable waste.
Should your drainage system require further attention or repair, we can even provide a free onsite, no obligation quotation. If you are interested in our CCTV drain surveys or would like a free quote, please get in touch with us today
Drain Testing in Farlington
Small leaks can cause big issues when left undetected, costing you money in wasted water and household repairs. If you suspect you have a potential pipe problem, then we can test your drainage system for you.
There are many different methods in which we can investigate your drainage system, such as air and water testing, in order to help identify potential or ongoing problems, such as fractured pipes, cracked connections or cross contamination of water.
Here at KJC Drainage our skilled engineers are professionally trained to give you their best advice. Providing you with a full colour CCTV survey and a comprehensive report, we can discuss how to rectify the problem in the most cost effective way.
Drain Relining in Farlington
Leaks that are left unresolved can result in flooding, environmental contamination and structural damage. But whilst traditional pipe repairs would involve digging up roads and parts of your property, modern technology means that we can fix cracked or damaged drains using no dig solutions.
Drain relining addresses the immediate problem whilst reducing future maintenance in a way that's both cost-effective and convenient.
And the good news is that the process of drain relining is quick and easy – and if you live locally to Farlington we can often do the whole procedure within a day.
Emergency Plumber in Farlington
At KJC Drainage we operate a fast, same day service throughout Farlington and our coverage areas, particularly when a plumbing emergency occurs. From leaking and burst pipes to toilets that won't flush and showers that run cold, we can fix these in the quickest possible time.
If you have a problem that requires immediate attention, we also run a rapid response, 24 hours service so that we can be at your property without delay.
If you need a new driveway, patio, permeable paving or plumbing system installed, then KJC Drainage can assist. Providing affordable groundworks solutions to both residential and commercial customers in Farlington, we understand the importance of balancing aesthetic landscaping with drainage requirements.
At KJC Drainage we also offer a professional gutter cleaning service, so that you can rest assured you'll receive the highest standard of finish. Our technicians use high-tech high-powered washer jets to blast away rotting leaves and vegetation from your gutters and downpipes, getting exceptional results each and every time.
We can also inspect your drains to check for signs of damage. This helps keep your gutters working properly and helps prevent further damage from occurring which could be costly to repair.
High Pressure Jet Washing
To avoid replacing drainage systems, it is important that you maintain your drains. Frequent high pressure water jetting is an effective method of clearing out clogged drains, in order to make sure that they last for longer.
Our high pressure jet washing service is carried out using our drain jetting van which carries its own water supply. And, if we can't free your drain straight away, we will use state-of-the art CCTV to assess the situation to unravel the reasons behind the blockage.
Driveway and Patio Cleaning
From driveways and patios to tarmac, we use specialist high-pressure cleaning equipment to blast away grime and dirt to get your outdoor surfaces looking as good as new. Our expert team can combine the latest technology with years of experience to get your outdoor area sparkling clean in next to no time at all.
At KJC Drainage our expert engineers can visit you in Farlington to carry out drain surveys, repairs and testing as well as gutter cleaning and high pressure jet washing. Contact us today for a free, no obligation drainage quote.
Call or email - we will get back to you quickly!
Contact us with questions, describe your project and say goodbye to your drainage problems in Farlington. Reach us by completing our contact form anytime and we'll get back to you quickly.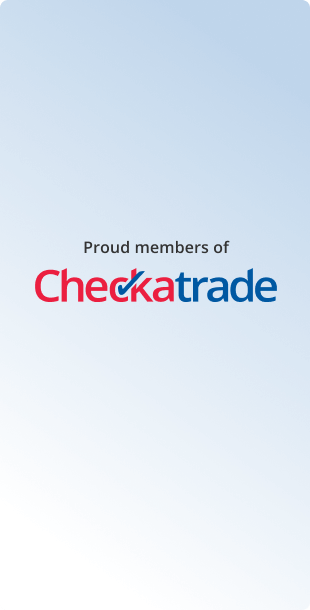 24/7 fast response across Hampshire
If you have an emergency blocked drain, need clearance or repair in Farlington call us. Fast response across Hampshire! KJC Drainage is a local drainage company.