Drain Relining in Hampshire
For expert drain relining across Hampshire, including Southampton and Portsmouth contact KJC Drainage.
Honest, trustworthy and professional, local family-run drainage company
KJC Drain Relining Experts
Rest assured that if you find a damaged or cracked pipe, KJC Drainage in Gosport can repair it without having to dig up your property. Thanks to innovative technology, we can reline your drain without having to replace it.
Our pipe relining service does exactly as it states, relines the inside of your pipe making it structurally sound again. So, whether you require a full or partial drain relining, our experienced, drainage engineers are at hand to undertake repairs as quickly and as stress-free as possible.
Drain relining creates a pipe within a pipe and is the perfect repair solution for many damaged drains, where only a section needs to be fixed. This no-dig solution is less intrusive to you and your property, saving you time, cost and the upheaval of having to replace garden beds, lawns, patios and driveways.
The process of drain relining is quick, easy and cost efficient – often taking less than a day to complete. Simply by threading resin through the pipework we can create a smooth and long lasting lining. Once installed, the resin hardens forming a durable inner shell which repairs any damage, enables waterflow and protects your pipes for years to come.
Advantages of drain relining
When we turn on our taps, we expect water to flow but when it simply trickles or worse still stops, you want to seek the quickest solution for getting it fixed.
But rather than patching up a pipe, which is often only an interim solution, we can reline your drain, guaranteeing you years of usage without further attention.
Traditional pipe replacement often involved excavation which was extremely expensive and time consuming. Today, however, the advantages of pipe relining, provides you with a cost effective solution, without the worry of having to dig anything up.
Throughout the UK, small towns and large cities face a common problem – fatbergs. These enormous, stinky clogs of fat, grease, oil and food scraps put a strain on our drains causing them to crack and erode. But, by relining our drains we can add a protective hard layer to the inside of our pipes, which shields them against further damage. So remember, it's never too late to put your drains on a diet and give them the love they deserve.
In order to find the root of the problem, at KJC Drainage we begin with a thorough CCTV drain inspection. This helps us determine the location and extent of any damage that has already occurred. And, with our state-of-the-art technology, you'll also be able to see any issues for yourself and watch our findings in our recorded CCTV survey.
Once the appropriate action has been agreed upon, your pipes will be flushed using a high-powered water jet. This enables us to clean out the internal walls of the pipe before the lining is attached
KJC Drainage are an experienced yet affordable family run business, offering drainage services to properties and businesses across Hampshire. Born out of 21 years' experience, our trained technicians offer a high quality, reliable and stress free service, 24 hours a day.
Whether you have blocked drains, clogged toilets or require drain repairs, we provide a no obligation quotation, with each remedial job undertaken at competitive prices and with no hidden costs.
Able to respond quickly to your drainage emergencies we can assist 24 hours a day, 7 days a week. Using the latest technology, our engineers are highly trained and fully insured to take care of your plumbing and drainage needs. Proud members of Checkatrade, our reputation often proceeds us.
So, if you need some friendly drainage advice and are based in Southampton or the surrounding areas, then think KJC Drainage.
Give us a call today on 01329 310630 / 07496 771999 or complete our online contact form, and we'll get back to you with our best available price.
Call or complete our contact form for a fast response!
Contact us with questions, describe your project and say goodbye to your drainage problems. Reach us by completing our contact form anytime and we'll get back to you as soon as possible.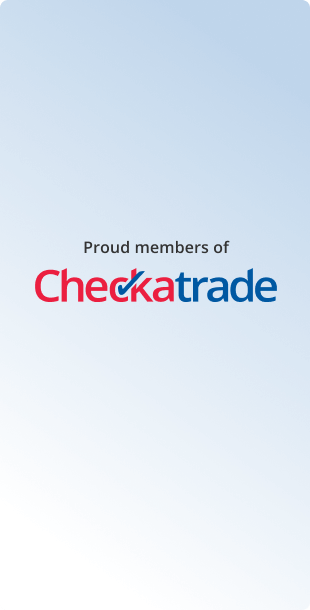 Our drainage services are available across Hampshire and West Sussex